Discover the Performance Leather iPhone Case, meticulously crafted using German waterproof leather from the renowned Heinen Tannery.
Designed for the contemporary user, it boasts MagSafe compatibility, recycled microfiber lining, and aerospace-grade aluminum accents to ensure your device's utmost protection and style. It's the perfect blend of function and fashion for the modern adventurer.
Aerospace-grade aluminum for camera protection and buttons

Highly protective TPU bumpers and polycarbonate frame

Recycled microfiber lining

MagSafe-compatible
Excellently crafted in Guangzhou
Crafted with precision in Guangzhou, China, a region celebrated for its unrivaled proficiency in case production, our iPhone cases stand testament to top-tier craftsmanship. Together with our distinguished manufacturer, we guarantee excellence and the highest quality standards.
Embrace the outdoors!
Our iPhone Case is designed to handle a splash, but if it does get wet, simply wipe it down with a soft, dry cloth as soon as possible to maintain its pristine condition.

Avoid exposing the case to oily substances, cosmetics, chemical agents, and any materials that might transfer color pigments onto your device.
If you ever have questions or need guidance on maintaining your iPhone Case, please don't hesitate to reach out to us at service@bandwerk.com.
Metal Camera Protection
Utilizing aerospace-grade aluminum, the camera ring ensures exceptional lens protection while exuding a high-quality feel and appearance.
Aluminum Buttons
Crafted from aluminum, our buttons not only exude a sense of luxury but also provide a tactile and premium responsiveness that enhances every touch, ensuring a seamless and delightful user experience.
Recycled Lining
The plush microfiber lining of our phone cases not only offers superior protection for your device, but is also sustainably crafted, with 60% of the material stemming from recycled sources.
Unique Grip Pattern
Our uniquely developed grip pattern for this iPhone Case guarantees a comfortable and secure hold in your hand, minimizing the risk of accidental slips.
German Heinen Leather
Our waterproof leather is sourced from Heinen, a German tannery established in 1891, renowned for its eco-friendly and socially responsible terracare leather, backed by prestigious certifications.
100% Water-Resistant
Experience ultimate protection with our water-resistant cases: The sturdy TPU frame combined with our fully water-resistant leather offers an unbeatable combination, reliably safeguarding your device during sports and in urban everyday life.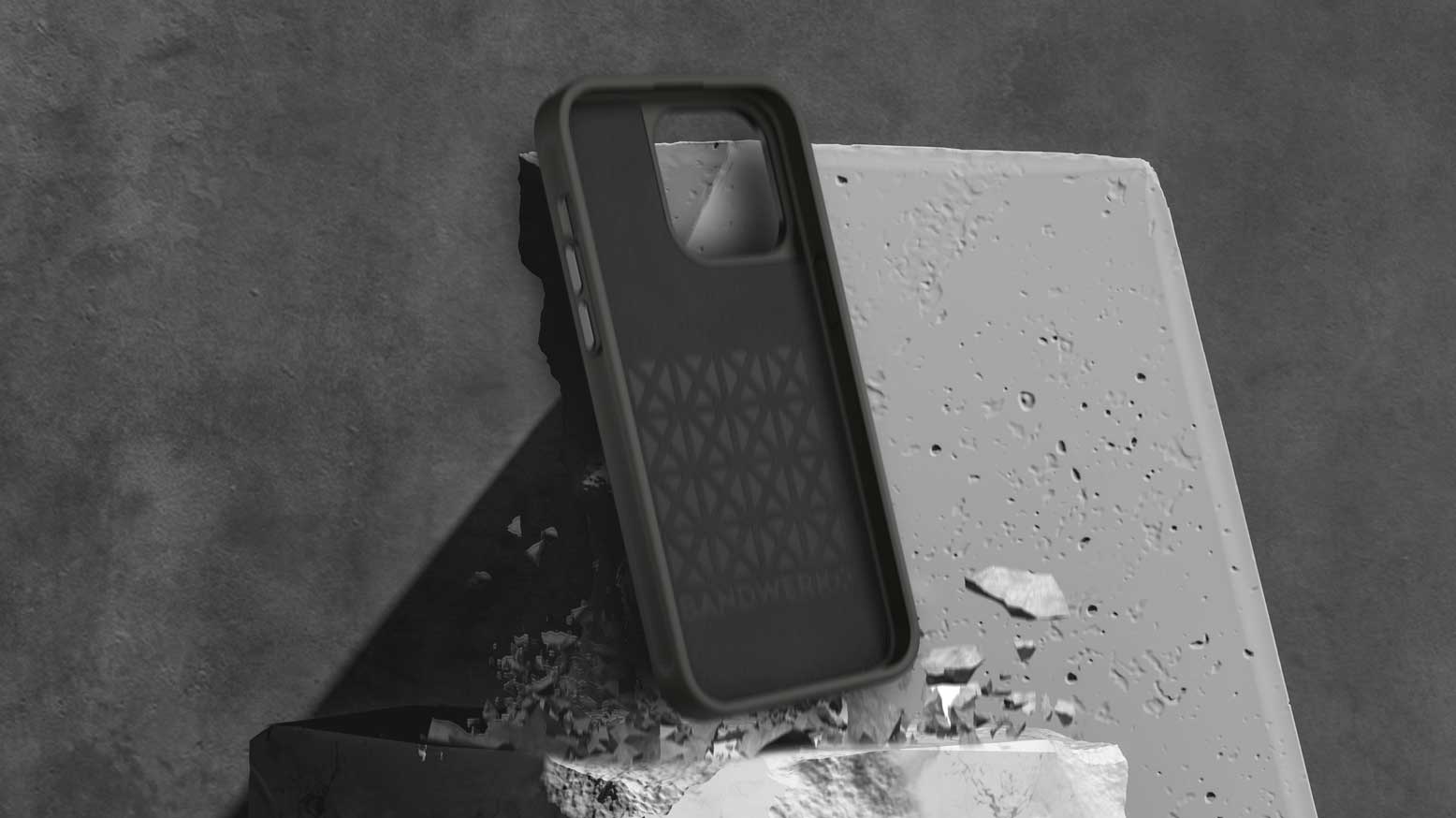 All-Around Protection
Optimal all-around protection for your iPhone: With our sturdy TPU frame that completely encases the device in a 360-degree wrap, it's reliably shielded from everyday challenges. Even when dropped, your smartphone remains securely protected, as the precisely crafted case skillfully absorbs impact forces, minimizing potential damage.